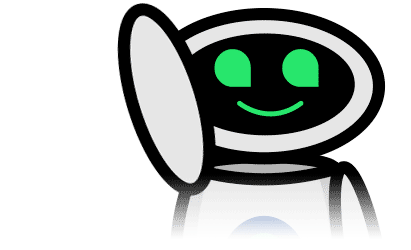 Rules, Workflows and Sequences – Oh My!
Put your CRM to work for you, instead of the other way around.  Should be a no-brainer, right? If a piece of business software isn't saving you time and making your job easier, then what's the point?
Here's the problem.  Most of the sales and marketing software out there today is little more than glorified databases with a user interface.  Yes, you can store customer information and run some reports, but is the software actually helping you be more productive?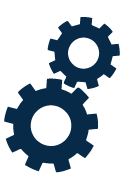 That's where automation comes in.  Automation is the key to scaling. In an ideal situation, you want to automate as many of the tedious, everyday tasks as possible to give your team more time to focus on executing sales and marketing flawlessly.  Manually logging calls and emails and sifting through data to find customer intelligence is not what gets your team excited to come to work in the morning.
Think about your business and its unique sets of rules, workflows and processes.  How much of that can really be automated? The answer depends on the flexibility of your software's automation engine.  Can you build all types of automations including rules, workflows, sequences and campaigns? Is it easy to build automations that span multiple objects (like accounts and opportunities) and departments (like sales and marketing)?  Are there enough predefined steps (like update field, email customer, notify user) to fit the automation to your existing workflow?

If automation is an engine, then clean and accurate data is the fuel for that engine.  Automation based on bad data can be worse than no automation at all. You need a software platform that ingests customer data from all sources and then allows you manage it efficiently.  Tools like merge, bulk edit, tag and advanced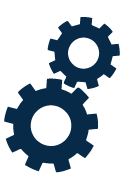 filtering help you keep your data clean and ready to burn.
Here at GleanView, we've embraced automation in a big way by layering our powerful automation engine throughout our platform.  We've started affectionately calling these automations our GleanBots. So, imagine an army of GleanBots running around and doing your dirty work 24 hours a day, 7 days a week.  Never tired, never sick, never demanding a raise — pretty much the perfect minions to do your bidding.
Okay, so what are some of the things these GleanBots can do?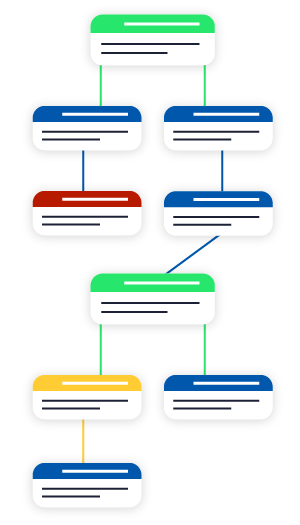 Sales Automation — Recover all of that selling time you've been losing to non-sales tasks.
Auto-logging of phone calls, emails, web orders, website visits and email opens/clicks
Auto-notifications/alerts of upcoming appointments, new leads and contact activity
Auto-assignment rules for new leads based on any criteria you can dream up
Auto-account enrichment researches account information for you
Auto-prospecting (coming soon) for finding new leads that fit your ideal customer profile and auto-nurturing them
Auto-calendar booking (coming soon) to let your clients book time on your calendar
Auto-notification of any custom condition to notify you based on any custom critiera
Auto-reports for any custom report emailed to you whenever you want
Auto-sequences to set a repeatable cadence for outbound sales prospecting
Auto-smart lists/reports that are dynamically generated and sent to you
Auto-custom workflow using powerful filtering and automation engine so that you can configure as many of your own workflows as you need
Marketing Automation — Target and market like you are a team of 100.
Auto-nurture email campaigns that get your contacts engaged
Auto-multi channel campaigns that combine both sales and marketing data and tasks to create aligned multi-channel, multi-touch campaigns
Auto-advanced logic campaigns with if/then branching based on behavior and field value triggers
Auto-assign new and existing contacts to campaigns based on segmentation conditions
Auto-website form to lead to create an account from a web form submission
Auto-merge fields and templates to personalize outreach at scale
Auto-reports for any custom report emailed to you on your timetable
Auto-anonymous visitor identification (optional) to identify those website visitors that don't fill out a form submission
Auto-custom workflow for any marketing activity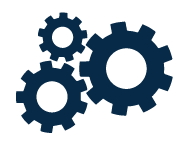 As you can see from the list, there are endless possibilities.  We provide you with some out-of-the-box automations that can be customized, or you can create your own automation that puts the GleanBots to work for you in ways we haven't even imagined yet.
Talk to one of of our sales and marketing automation experts today to get an introduction to our GleanBots.