Problem
Inbound leads are rolling in and you need a way to get the hottest leads into the hands of the right sales people immediately and a way to nurture the rest of the leads until they are sales-ready.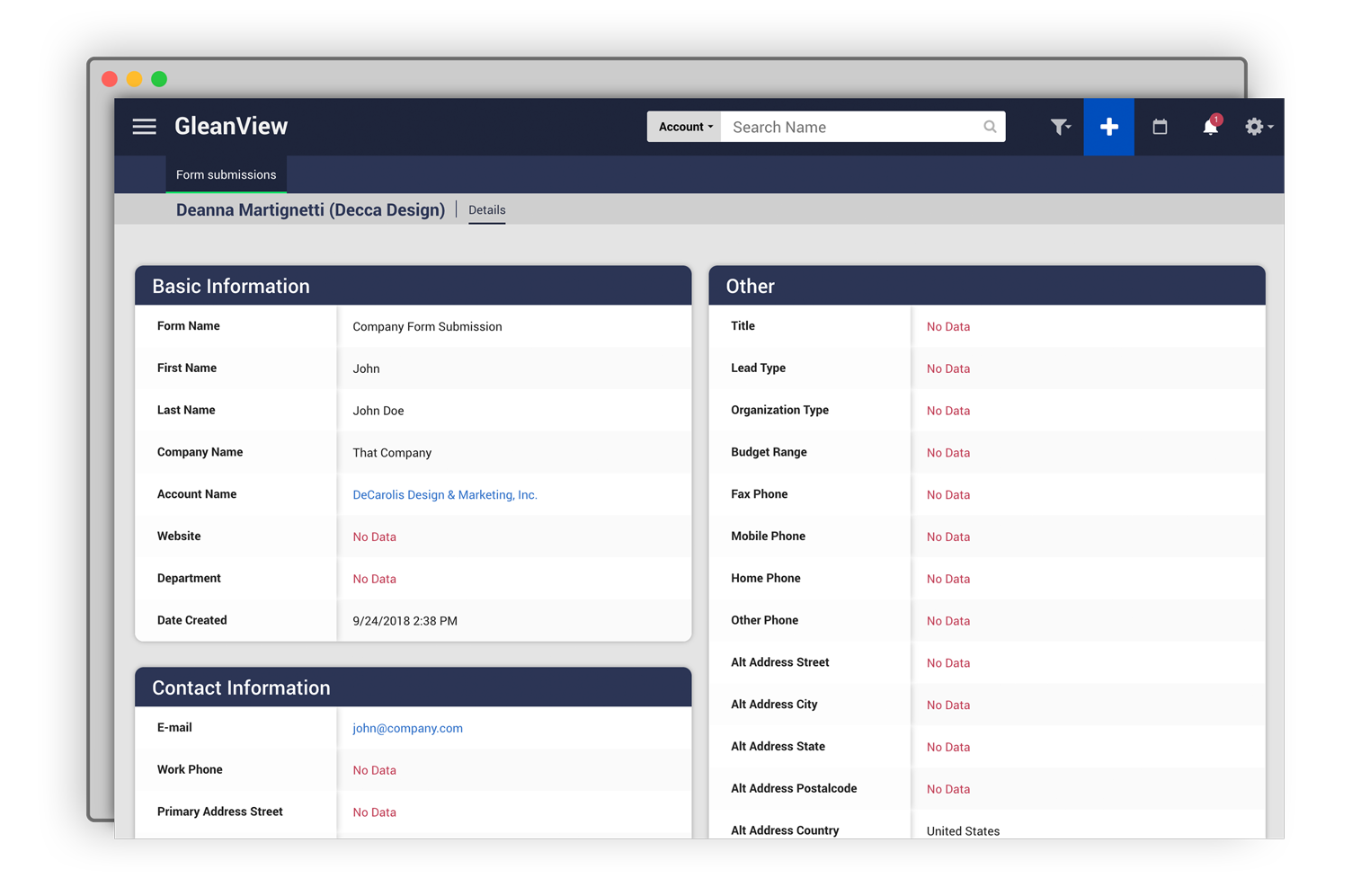 Web-To-Lead
Map your webforms in GleanView and have form submissions automatically import and create new accounts and contacts.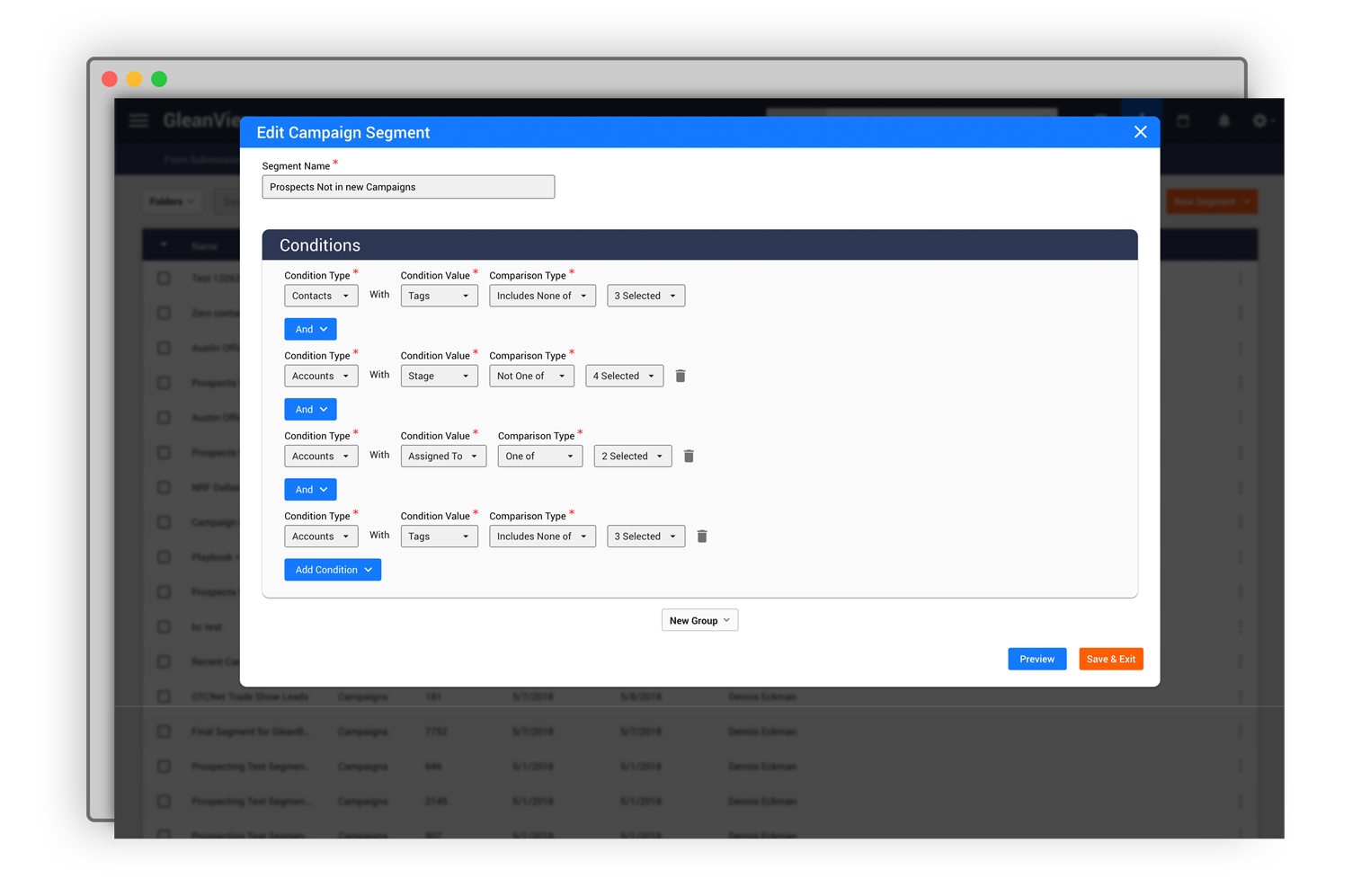 Segments
Segment your inbound leads using any combination of activity and demographics. Segments are dynamic and automatically add any contacts that meet the segment criteria.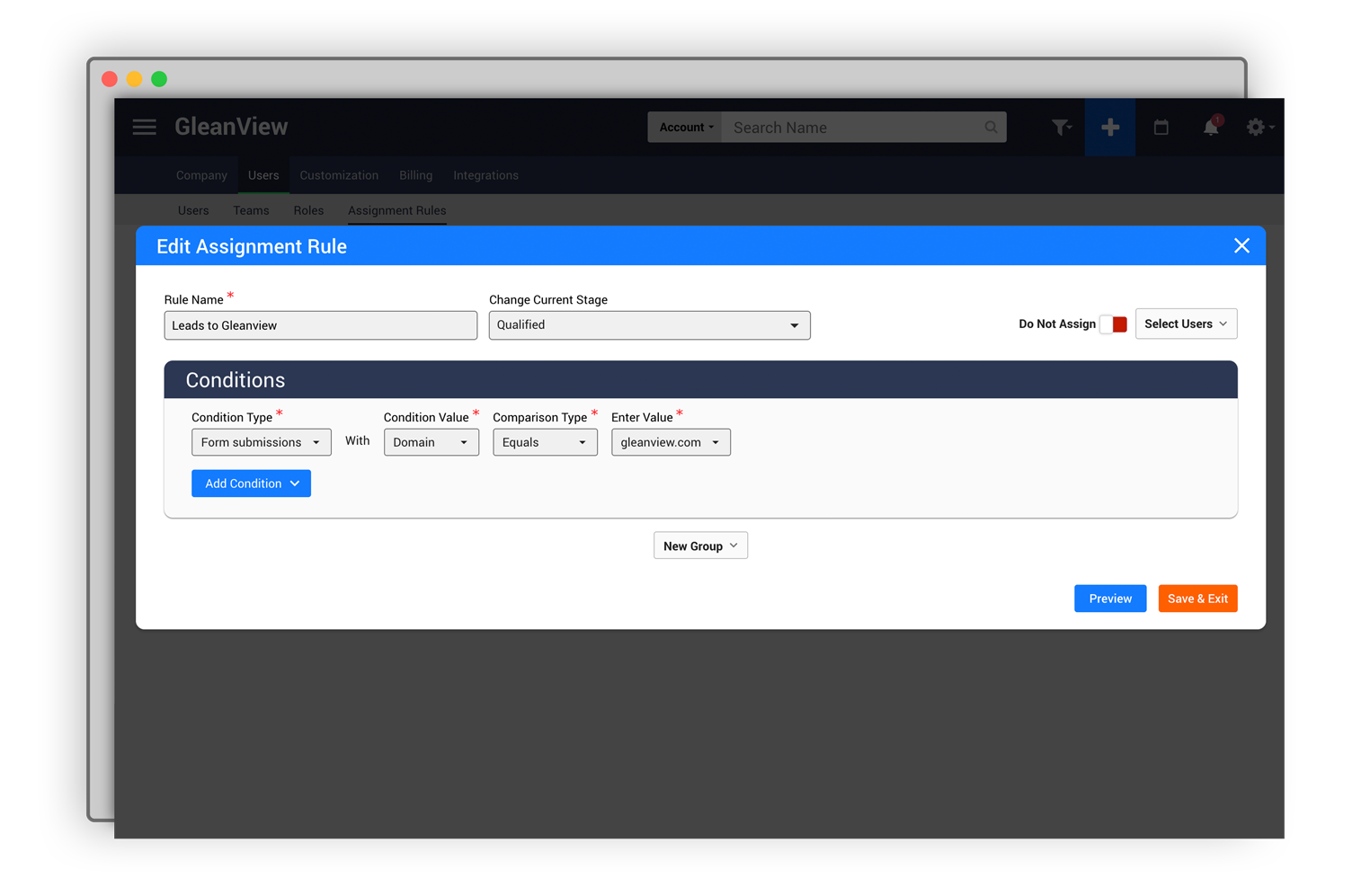 Assignment Rules
Automatically assign the sales-ready leads to different sales people based on round robin or any rule you set up.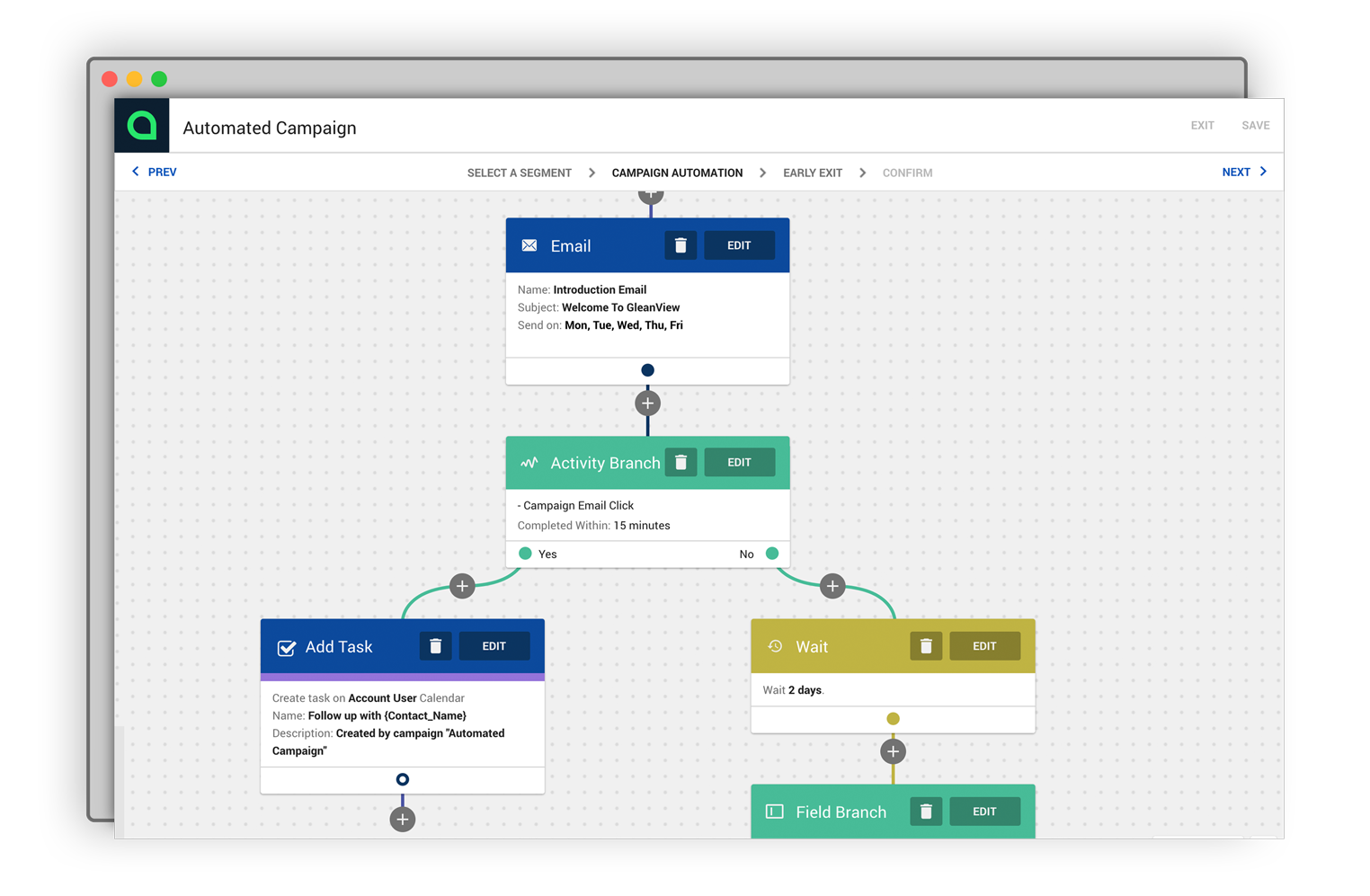 Campaigns
Automatically notify sales people of new leads assigned to them and create a task on their calendar for follow up.

Automatically nurture the non-sales-ready leads with a series of timed, personalized emails.

If the non-sales-ready lead engages, it can be automatically moved to the sales-ready segment and assigned to sales. If it does not engage, it can be automatically moved to a long term nurture campaign.