Quoting should be a simple process so you can spend more time selling or doing .. well, anything else.

Having spent over 20 years working as a sales rep and sales manager, I understand exactly how a quoting process can either help your team or hinder them with extra work. That's why we wanted to make sure GleanQuote was not only powerful enough to allow you to quote anything and everything, but also that it only took the sales rep a few minutes to get a quote in front of a customer.
Sales reps are busy. We can help.
Anyone who has been in the trenches with a sales team knows how busy sales reps can be.  Answering phones, drafting just the right response to an email, fostering relationships with customers and prospects, entering EVERYTHING into the CRM.. (hopefully), and then spending time meeting with sales managers to review their pipelines. 
So why do so many of them also have to spend hours building out a quote? We have found that the typical rep spends an average of 2 or more hours preparing each quote. This time increases to 2 or more days if there are complicated calculations, multiple price lists, spreadsheets to be located, and the approval of someone for every change made.
I spoke to one of our new GleanQuote customers the other day that said after meeting with customers all day, she had to spend 4-6 hours every night to compile pricing, copy and paste into a document, and then generate a PDF to send out to her customers.
I am so happy she found GleanQuote. Not only is she closing more business now, but she got hours back in her life which is so much more important.
What makes GleanQuote so easy?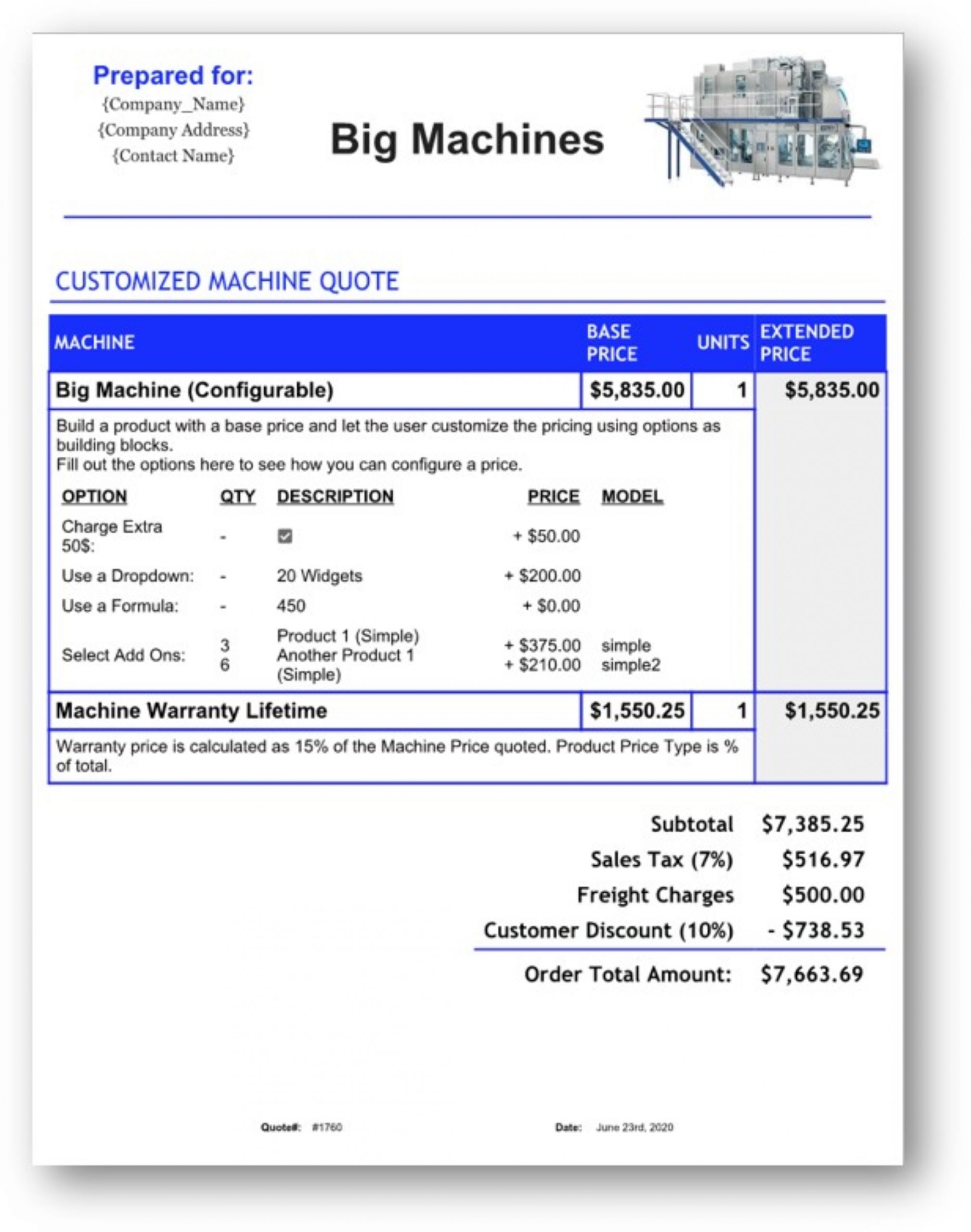 The beauty of GleanQuote is actually in its simple complexity. Here's a quick walk through the process for a rep to build a quote:
Click "New Proposal"  

Select the customer

Select a template

Edit the quote table

Send for approval and signature
Are we over-simplifying? Not really. Here's why…
Customer data is either already loaded from a quick CSV import or is linked with integration directly to your CRM – All information is available in the proposal so the rep doesn't have to hand key ANY customer-specific information.

Professional Templates are built and even loaded with products and services for every sales situation you need. The rep only has to load and tweak.

All products and services are already loaded in the database. If you have custom calculations, complex options, or even volume pricing, that's all in there as well. The rep should never have to figure it out on the fly since that not only takes a lot of time, but it also leads to costly mistakes.

 Does someone need to approve the quote? Any and all approval rules you need, from a margin or discount limit to specific proposal conditions, would be set up ahead of time, and as soon as the rep clicks the "send" button, the quote immediately goes to the correct approver. 

E-signature? Yes. The recipients not only get a quick easy digital reader version of the quote that they can view and sign from any device, but there is also a PDF download available for those who need to print or collaborate prior to signing.

Tracking and Reporting? Of course. We have all the tools you need to have visibility of all quotes and all stages.
Check it out for yourself. 
We even make that process easy. 
Watch our getting started Video (it really does help)
Start or edit your subscription at any time with just a click.

Start Free Trial

If you have additional questions – just ask for a demo.

Schedule a Demo

(we love to show off GleanQuote)