Problem
Your outbound sales efforts are falling flat because your team spends too much time hunting for leads and using inconsistent messaging and timing.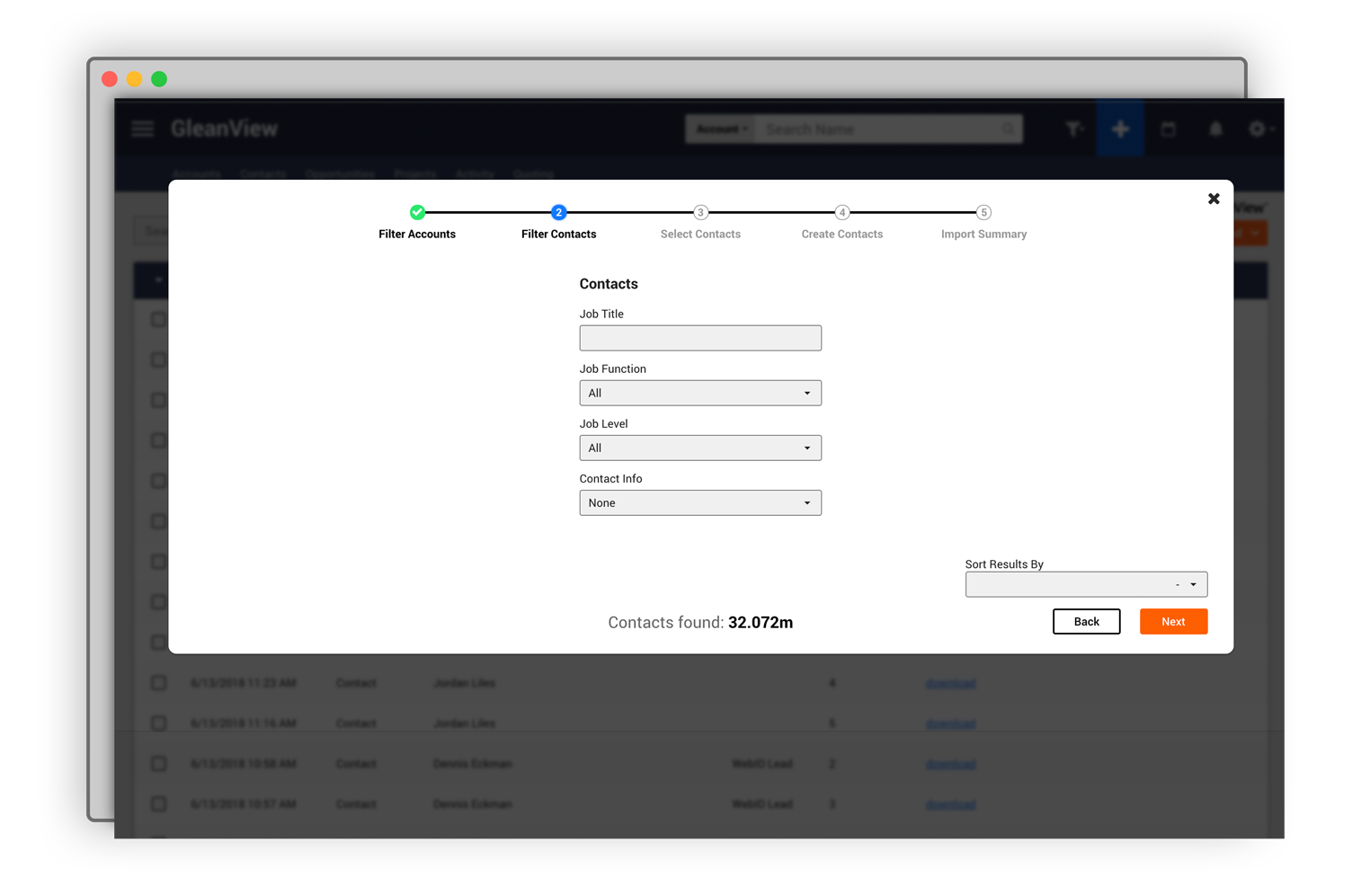 Built In Contact Database
With our Prospecting module, your team can use rich targeting filters to find ideal prospects from GleanView's built-in database of 13M companies and 32M decision makers.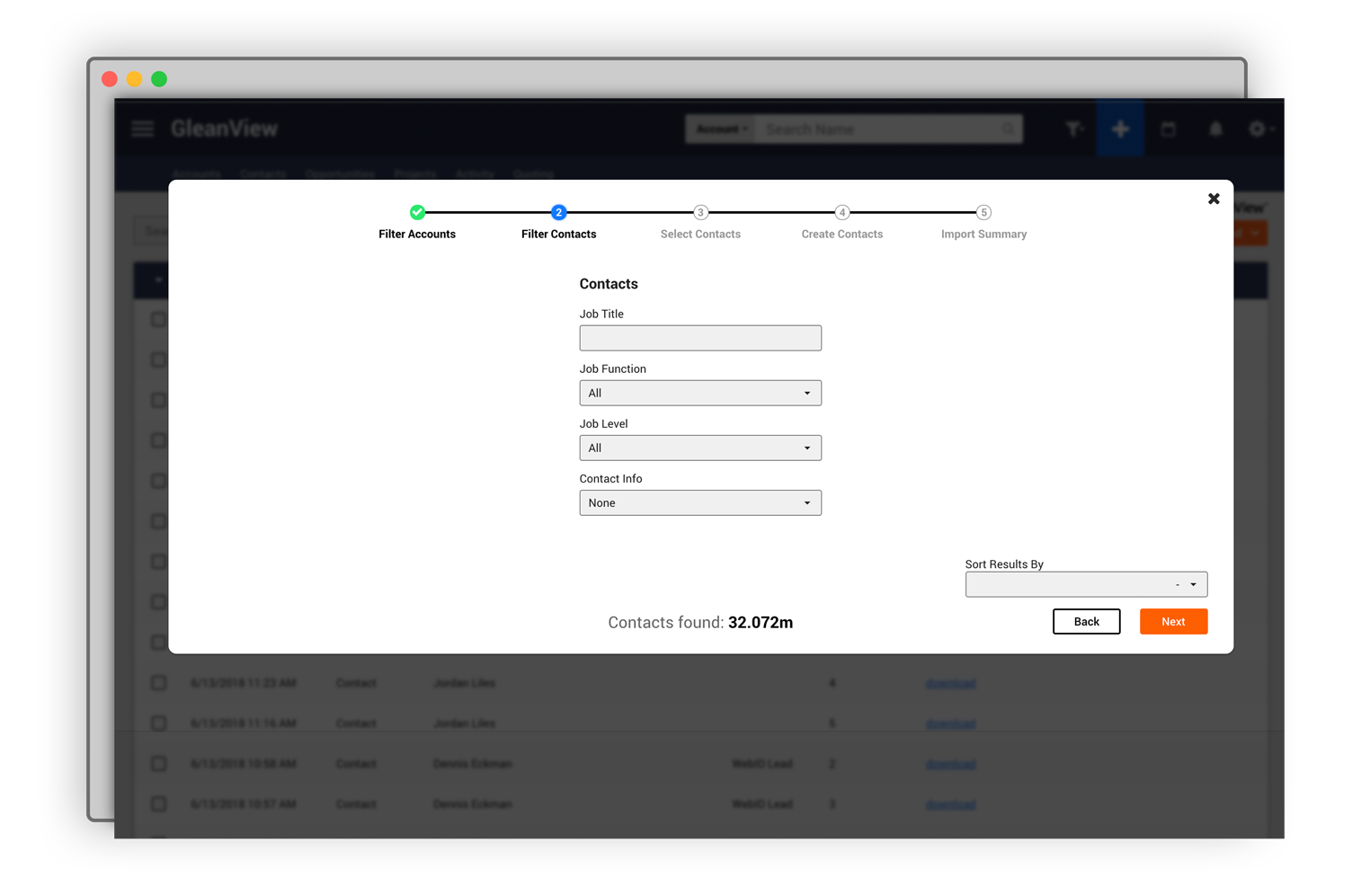 WebID
Use our WebID module to identify companies visiting your website and tap an instant source of warm, net-new leads. Use your own qualification criteria to automatically filter and import those that meet your ideal customer profile as new accounts in GleanView. Automatically add relevant contacts from each company that match your ideal buyer profile.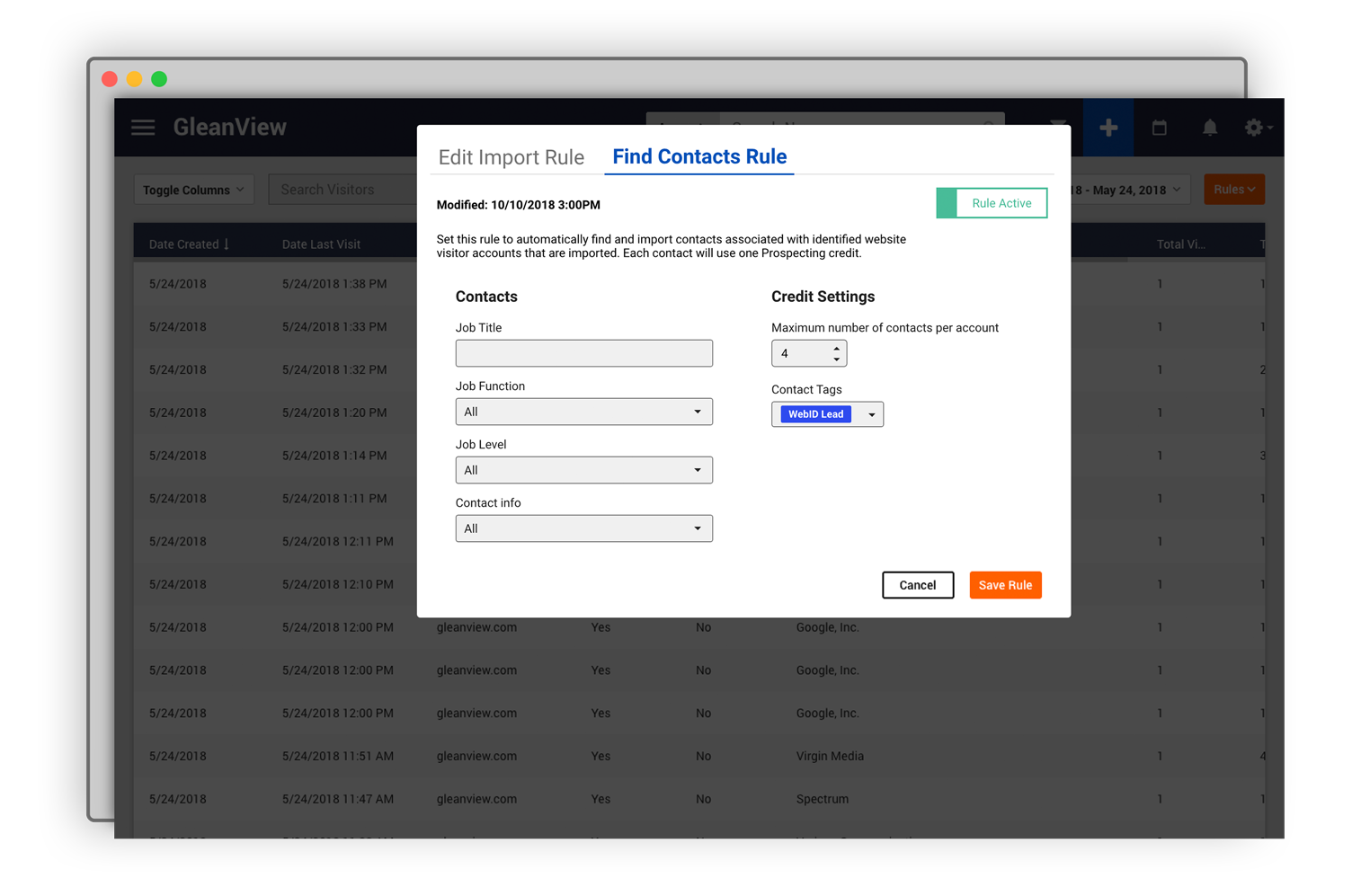 Auto Prospecting
Completely automate the whole process from finding leads to nurturing them. Set up auto-prospecting rules that source ideal leads for your team daily, either from GleanView's built in prospecting database or from companies visiting your website using WebID. These leads can then either be assigned to your sales development team for follow up using Sequences, or they can be auto-nurtured using Campaigns.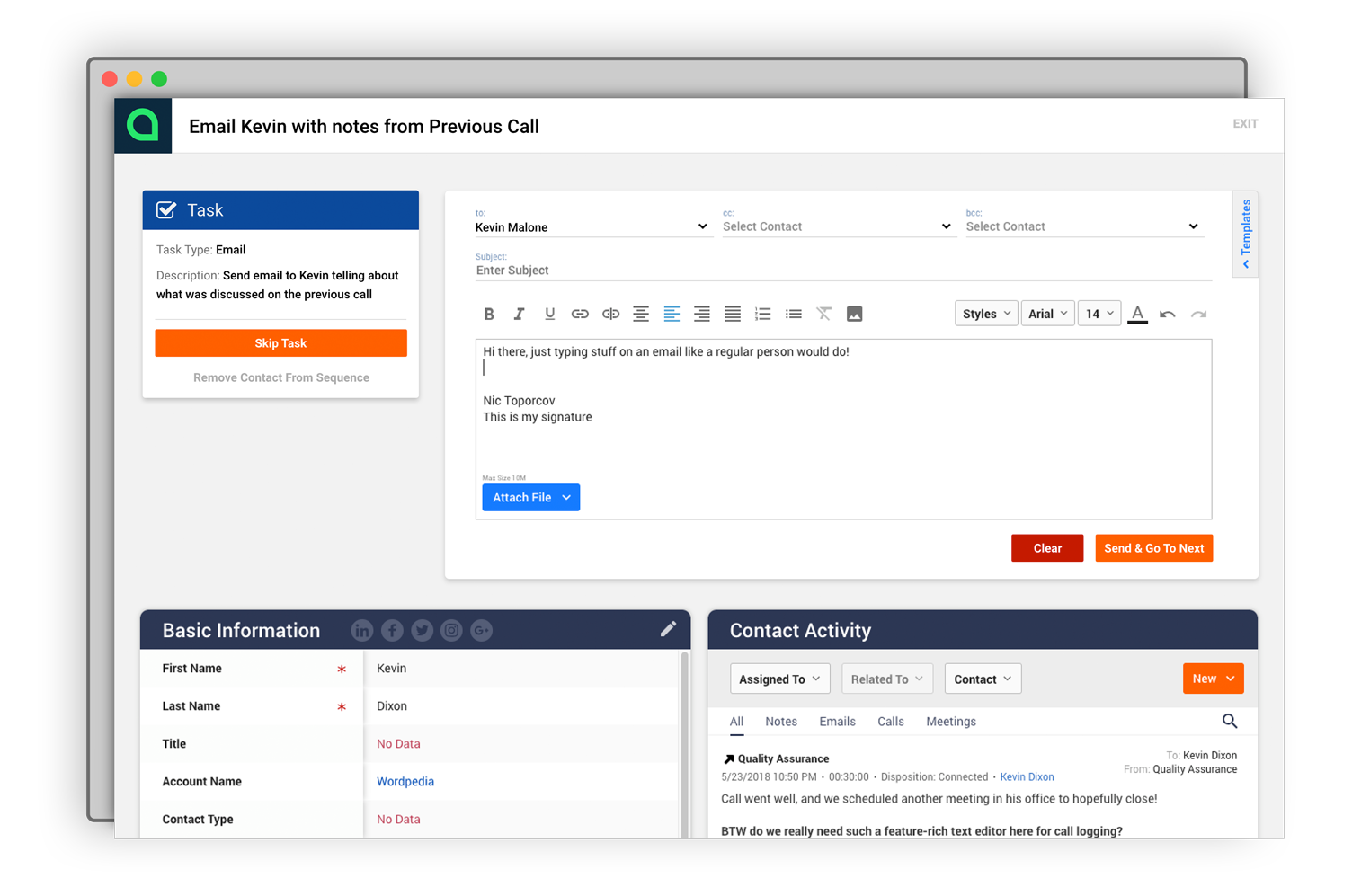 Sales Automation with Sequences
Take your best performing follow up workflow and create a Sequence that can be used by all of your team to scale your outreach efforts. Sequences are the perfect blend of automation and personal touch. Prospects are automatically enrolled in Sequences. Each predetermined action in the workflow is queued up for the sales person and can be personalized for each contact individually. Nothing slips through the cracks.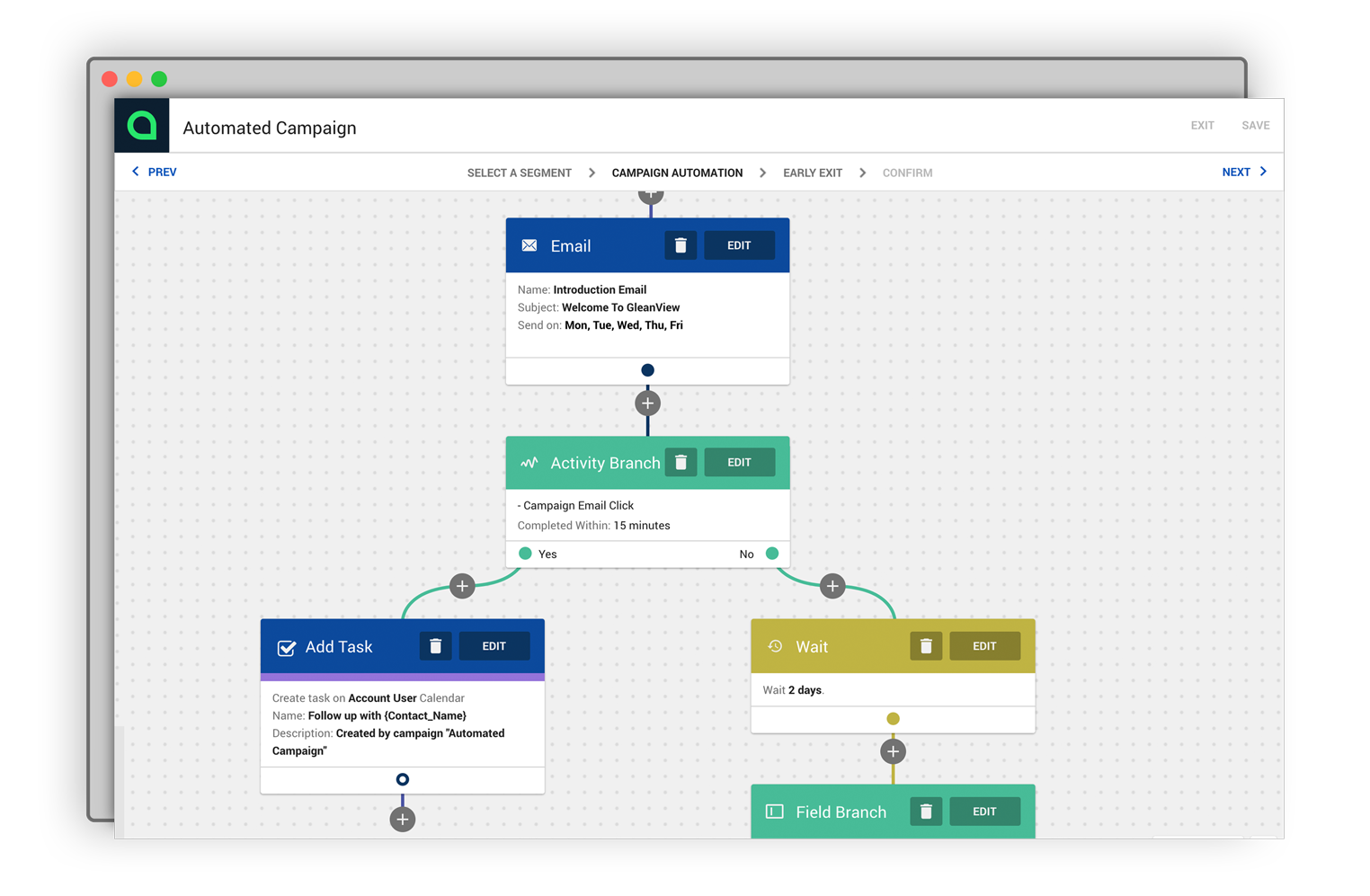 Campaigns
Instead of using Sequences, you may want to use Campaigns to fully automate follow up until a response is received from the prospect. Or, use a combination of Sequences and Campaigns depending on the prospect's actions and profile.